Reference questions may be directed to the library staff personally, by phone (308) 728-3012, or email.

SERVICES
Computer Services:
* computers are available for public use with/without a library card.
Free wireless internet access
Interlibrary Loan:
If we don't have it, we can usually get it!
If you are looking for a specific item and we do not have it in our collection, we electronically locate other libraries' holdings and borrow the item. $4.00 per title.
Public Access Databases have been made available by the Nebraska Library Commission for your reference work. nebraskaccess.ne.gov
Photocopying and Faxing for a Fee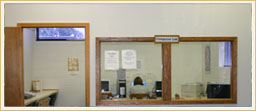 BESIDES JUST CHECKING OUT BOOKS... EVERYDAY YOUR LIBRARY IS USED FOR:
Reading the Newspapers
Job Hunting
Studying
Networking
Working on Puzzles
Doing Occupational Therapy
Connecting
Book Clubbing
Researching
Surfing the Net
A Lunch Breaking Sanctuary
Learning Something New
Genealogical Researching
Relaxing
Social Interacting
Community Building
A Safe Place to Be After School... or Anytime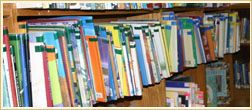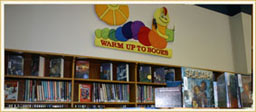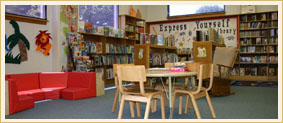 PROGRAMMING
Summer Reading Program for PreK through 6th grade held during June and July. Incentives given for weekly reading goals and fun, age appropriate activities and movies scheduled throughout the summer. Click here for an up to date calendar of events. (Please post google calendar link)
Early Out Movie Day @ Your Library for elementary children scheduled on Teacher In-Service Early Out Days throughout the school year.  
Bringing the Library to the Preschool – librarians travel to Building Blocks Preschool to read to the children throughout the school year.
The Grandview Connection – assorted books and library materials are delivered to Grand View Assisted Living Facility, creating a small extension of the library for the residents. 
Make Christmas Happen Giving Tree is located at the Library during the Holiday Season.
Santa @ The Library – Santa visits the children of our community at the Library during Ord's Annual WinterFest Celebration on Thanksgiving Weekend.
Book Clubs – are available to all patrons of the Library.
Annual Book Sale – held during Junk Jaunt Weekend.